Ref. LG3008
FABARM STF/12-11 SHORT CO2 3 or 6 shots Black 0,95j GEN II
MSRP :
499.00 € incl. tax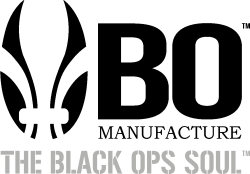 New 3 or 6 ball shotgun officially licensed by FABARM.
The STF / 12 is considered the best shotgun on the market, due to its manufacturing quality, performance and look. His replica Airsoft follows the same principles to quickly establish itself as the new reference of the CO2 pump rifle!
Designed and developed from A to Z by the BO Manufacture teams and the VFC (Vega Force Company) factory, this replica is more faithful than ever!
Its high-quality metal design, tried and tested interior, and anodized-treated metal outer barrel give it an incredibly faithful finish.
The STF12-11 version comes in 11-inch long barrel. LPA type optical organs (optical fibers), removable Picatinny mounting rails via a pivot, 30 ball magazines that provides 10 shots (3 balls per shot) or 5 shots of 6 balls by selecting the shooting mode.
390mm Picatinny rail swivels 90 °
Length of the three internal guns: 260mm
Fixed hop-up
Scale 1: 1 - true to the original model
Adjustable sights in drift and elevation
In France products of categories A, B, C or D are subject to rules of purchase, port, transport and detention. For more details please consult the link below.
Classification of weapons according to the French Internal Security Code