Ref. LG2065
Mosin-Nagant M44 Co2 WWII Series
MSRP :
315.00 € incl. tax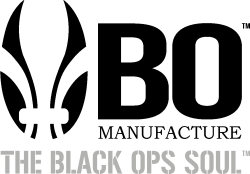 Replica airsoft Co2 WW2 series. This model M44 is one of the Mosin-Nagan rifles that were used by the Russian infantry during the Second World War.
Rifle equipped with a bayonet (fiberglass dummy) articulated and hyper realistic.
This model of high quality is manufactured by Wingun in Taiwan according to the specifications of BO Manufacture.
Weathered metal parts "vintage finish"
- Dark wood imitation stock
- Mosin Nagant strap provided
Realistic airsoft replica for WW2 pageant.
Technical Product Information
Co2
6mm
Vintage finish
17 rds Co2 magazine
1,00 J
Full metal
Fake wood stock
4320g
84,5cm
Fixed hop-up
In France products of categories A, B, C or D are subject to rules of purchase, port, transport and detention. For more details please consult the link below.
Classification of weapons according to the French Internal Security Code