Ref. LE7055
AEG MP-40 Overlord WW2 Serie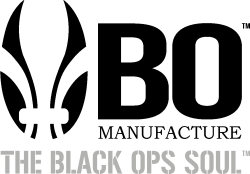 100% finish and assembly in France by BO Manufacture gunsmiths. This airsoft gun is hand made.
We launch our Overlord WW2 series to celebrate D-Day 's 75th anniversary.
Full Steel airsoft replica, same as FXO factory
Technical Product Information
Hop-up : adjustable
Blowback (mobile slide)
Full Steel : sand, bluing, patinate and fully assembled in France, piece by piece
Unique Serial number (same as FXO Factory) engraved (handmade, hit)
Hi-torque motor
8 mm balls bearings
Used style bakelite grips (hand made patting and treatment)
Steel folding stock

Full auto only

Weight 3190 g
energy : 1.0 joule
Battery : mini type 8,4V
Magazine : 110 ads mid cap metal mag (x1)
Come with no battery and no chargeur

Full steel construction, except external barrel made in aluminium, and slide made in Zamac

Original product is made by SRC. To save cost and to follow our eco-friendly thinking, we re-use original packaging.
In France products of categories A, B, C or D are subject to rules of purchase, port, transport and detention. For more details please consult the link below.
Classification of weapons according to the French Internal Security Code