Ref. A68350
Aluminium CNC rails kit for FABARM STF12 spring shotgun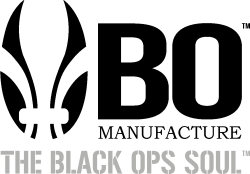 This rails kit is made of CNC aluminum and anodized in black. Its very high quality combines rigidity and lightness.
This kit consists of the upper Picatinny rail and the lower Picatinny rail.
The top rail of the original replica is in 2 parts. The top rail of this kit replaces these 2 parts with a single piece of aluminum (like the real one).
The lower rail of the republic of origin is made of ABS. The rail of this kit is made of aluminum and allows, thanks to its solidity, to easily mount a handle grip under your pump.
In France products of categories A, B, C or D are subject to rules of purchase, port, transport and detention. For more details please consult the link below.
Classification of weapons according to the French Internal Security Code