Ref. LG3002
FABARM Shotgun STF / 12-11 COMPACT GAS 3 OR 6 SHOTS BLACK 1J
MSRP :
399.00 € incl. tax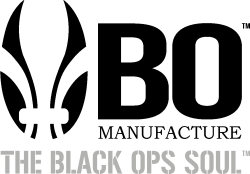 The STF / 12 is considered the best shotgun on the market, due to its manufacturing quality, performance and look. Simultaneous shooting of 3 or 6 marbles each time you press the trigger.
Resetting by very realistic pump mechanism.
30 shots with about 1 gas mag
Picatinny rail with sighting devices and tactical flame shield.
Its high-quality metal design, tried and tested interior, and anodized-treated metal outer barrel give it an incredibly faithful finish.
Technical Product Information
The STF12-11 version comes in an 11-inch long barrel with foldable buttstock. LPA type optical organs (optical fibers), removable Picatinny mounting rails via a pivot, 30 ball magazines which provides 10 shots (3 balls per shot) or 5 shots of 6 balls by selecting the shooting mode.
Picatinny rail of 390mm pivotable at 90 °
Length of the three internal guns: 260mm
Fixed hop-up
Scale 1: 1 - true to the original model
Adjustable sights in drift and elevation
Comes with 1 x 90 bbs BB loader & 1 x 30 rounds cartidge
Made by VFC for BO Manufacture
In France products of categories A, B, C or D are subject to rules of purchase, port, transport and detention. For more details please consult the link below.
Classification of weapons according to the French Internal Security Code