Ref. LR7001
Mosin-Nagant 1891/30 airsoft rifle full metal real wood spring 1.5J
MSRP :
395.00 € incl. tax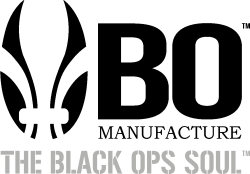 Hyper realistic replica of the famous Russian weapon from WWII, manufactured by PPS for BO Manufacture, Mosin Nagant V2 base
Airsoft replica of the Mosin-Nagan rifle that was used by Russian infantry during World War II.
Hyper realistic "Tulsa" markings. Wooden stock, full metal manufacturing.
Technical Product Information
One-piece external barrel
Steel rear sight, adjustable
Beech stock
Integrated 15 rounds pull-out magazine
AEG compatible hop-up rubber
Adjustable hop-up
Internal barrel: 6.08x670mm
400 fps
Chrome sniper cocking lever
Supplied with dummy bayonet (plastic)
Lenght : 124 cm
Weight : 2850 grams
In France products of categories A, B, C or D are subject to rules of purchase, port, transport and detention. For more details please consult the link below.
Classification of weapons according to the French Internal Security Code