Ref. CLE2005
M4 black AEG 30/135 rounds magazine
Pre-order
min. December 31, 2050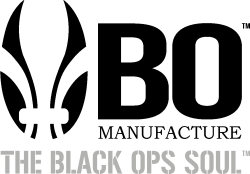 M4 series AEG compatible
Adjustable capacity from 30 strokes (low-cap) to 135 strokes (mid-cap) with a simple pressure on the bridle.
Manufactured by Arcturus for BO Manufacture
In France products of categories A, B, C or D are subject to rules of purchase, port, transport and detention. For more details please consult the link below.
Classification of weapons according to the French Internal Security Code