Ref. A69324EU
HPA M4 mag adapter for Hi-Capa series Bleu
Pre-order
min. December 31, 2050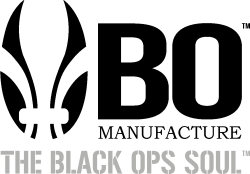 A 300 rounds magazine on your GBB! Available in US or EU connector
This adapter allows you to connect an M4 magazine to a GBB HI-CAPA AW Custom HX series, Tokyo Marui, WE, RAVEN, VORSK and Lancer Tactical pistol, and to connect it to HPA (Compressed air in bottle).
Imperative for Speedsoft, SpeedQB, AirQB and FCC.
Thanks to the Speedsoft teams supported by BO Manufacture, these adapters are proven and directly derived from feedback from players on the playground.
Delivered with 2 ball guides (1 long for Tokyo Marui and 1 short)
Technical Product Information
Pistol magazine not included, M4 magazine not included.
In France products of categories A, B, C or D are subject to rules of purchase, port, transport and detention. For more details please consult the link below.
Classification of weapons according to the French Internal Security Code