Ref. LG7000
DUV KAR 98K WWII Series Gaz bolt action Airsoft replica
MSRP :
395.00 € incl. tax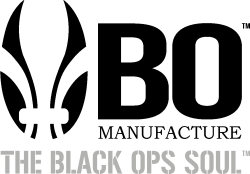 Made by PPS for BO Manufacture
High quality replica of the WW2 Series Bo Manufacture range.
Replica entirely in metal, running on gas, beech wood stock imported from Germany for an even more realism, ready to be customize.
Bo Manufacture has optimized the KAR98K PPS Gen 1 by adding a 6.03mm precision barrel, barrel spacers to reduce the vibration of the internal barrel, a wooden stock with a dark finish, and DUV 1941 markings.
Technical Product Information
1: 1 scale
Full metal
Beech stock
Weight: 3530 grams
Length: 1120mm
Hop-up: adjustable by screw (positioned in front of the charger well)
Power: 430 Fps approximately (0.20 g beads / Nuprol Green 2.0 gas)
Internal barrel: 6.03 x 590mm
Adjustable rear sight
Steel butt stock
Operation: Bolt action
Functional safety lever
Gas type: Nuprol 2.0 or similar
In France products of categories A, B, C or D are subject to rules of purchase, port, transport and detention. For more details please consult the link below.
Classification of weapons according to the French Internal Security Code