Ref. CA381
Black Ops Sniper rifle full power (19,9 joule) - break Barrel - Cal 4,5mm pellet
MSRP :
280.00 € incl. tax
Pre-order
min. December 31, 2050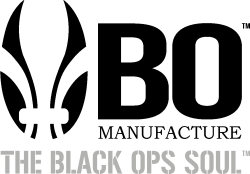 Silencer
caliber 4,5mm pellet
Black Ops
Technical Product Information
keywords: airsoft, airsoft france, airsoft occasion, airdoft gun, airsoft shop, french airsoft gun, airsoft paris, airsoft france paris, airsoft sniper, airsofr UK, airsoft USA, airsoft US, airsoft italy, airsoft Soain,
In France products of categories A, B, C or D are subject to rules of purchase, port, transport and detention. For more details please consult the link below.
Classification of weapons according to the French Internal Security Code