Ref. PB302
BO Manufacture The Black Ops Soul Pointed pellets Cal. 4.5 mm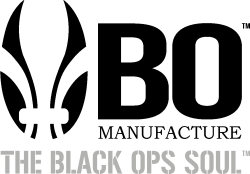 Best value for money on the market!
Lead with pointed head for better penetration.
For shooting on empty cans (plinking) or pest control.
The headshot profile is the one used by pest control specialists on farms (rodents) or in the city (pigeons).
Diabolos for rifle and air pistol, pistol and CO2 revolver.
Technical Product Information
Characteristics :
Caliber: 4.5 mm. (177)
Weight: 0.50 g.
Grains: 7.71 gr.
Packaging: box of 500 diabolos.
In France products of categories A, B, C or D are subject to rules of purchase, port, transport and detention. For more details please consult the link below.
Classification of weapons according to the French Internal Security Code