Ref. A68365
Pack of 6 STF12 shotgun shells 30 rounds
Pre-order
min. December 03, 2022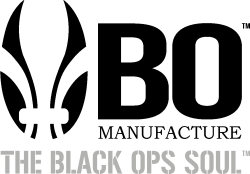 This pack is compatible with FABARM STF12 full range : Co2, Gas, spring and Shooter AR. It fits also with Secutor gas & spring shotguns, LR1070 & LR1071, Tokyo Marui spring and 870 gas shotgun, Franchi, Double Eagle, A&K, CYMA, etc...
Technical Product Information
6 cartridges of 30bbs each
Replica Cartridges Cal .12
Markings: "3 x 10 Rounds shot - Shell type magazine"
3 red and black
Golden cap
Spring operation
Be careful, the capacity of each cartridge is 30 balls, do not try to insert more, otherwise the mechanism of the cartridge deteriorate.
Made in China by Double Eagle, comes with Double Eagle original packaging. This shells are the same one as FABRM STF12 spring range.
In France products of categories A, B, C or D are subject to rules of purchase, port, transport and detention. For more details please consult the link below.
Classification of weapons according to the French Internal Security Code