Ref. YNAGPENDL01
ORIGINAL SPARES PARTS FOR PENDLETON AIR RIFLE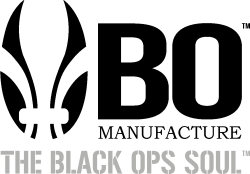 SKU
Item designation
MSRP
YNAGPENDL01
SCREW N°1
2 €
YNAGPENDL02
BLOCK N°2
8 €
YNAGQUANT6
PIN N°5
3 €
YNAGQUANT7
CONNECT PLATE N°6
19 €

Out of stock

YNAGQUANT8
BLOCK N°7
7 €
YNAGQUANT9
BASE FRONT SIGHT N°8
17 €
YNAGQUANT10TO17
COMPLETE REAR SIGHT AND SREW N°9 TO N°16
17 €
YNAGPENDL17
SREW N°17
2 €
YNAGPENDL18
TOP BLOCK N°18
44 €
YNAGPENDL19
SCRW N°19
3 €
YNAGQUANT24
GASKET RING N°28
1 €
YNAGQUANT64
PISTON GASKET N°28
3 €
YNAGQUANT63
PISTON CYLINDER N°29
15 €
YNAGQUANT62
MANDRIL N°30
7 €
YNAGQUANT29
TAIL N°37
8 €
YANGQUANTTRIGGER_
COMPLETE TRIGGER BOX N°38 TO N°53
-

Out of stock

YNAGPENDL54
SPRING N°54
2 €
YNAGPENDL55
BUTTSTOCK N°55
18 €
YNAGPENDL56
BUTTON N°56
8 €
YNAGPENDL57
NUT N°57
6 €
YNAGPENDL58
SCREW N°58
1 €
YNAGPENDL59
BLOCK N°59
6 €
YNAGPENDL60
SCREW N°60
10 €
YNAGPENDL61
BODY STOCK N°61
76 €
YNAGPENDL62
REAR GRIP KIT 3PCS N°62
32 €
YNAGPENDL63
FRONT GRIP KIT 3 PCS N°63
32 €
Technical Product Information
Original parts from manufacturer of BO Manufacture Pendleton Airgun rifles.
If you are not able to find the parts you need on this item list, please contact our after sales department.
For item number CA0120 / CA0121 / CA0122 / CA0123
In France products of categories A, B, C or D are subject to rules of purchase, port, transport and detention. For more details please consult the link below.
Classification of weapons according to the French Internal Security Code