Ref. ACP001
REVOLVER RHINO 50 DS 4.5MM CAL. 177 CO2 3,5J BLACK MAT
MSRP :
169.00 € incl. tax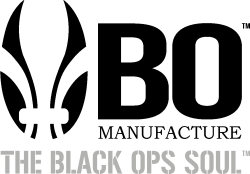 BO Manufacture Revolver under CHIAPPA Firearms license
World premiere! This brand new model was developed by engineers from Chiappa Firearms (Italy), BO Manufacture (France) and Wingun (Taiwan) to offer you the most realistic replica possible: weight, dimensions, operation, handling, compatibility of sights : everything has been thought out and designed to perfectly replicate the famous Chiappa RHINO in Airsoft and Airgun.
Made by Wingun - the masters of Airsoft and Airguns Revolvers - in Taiwan, this weapon with superb finish is multi-projectile: capable of firing both 4.5mm steel bbs and 4.5mm diabolos pellets!
Technical Product Information
Metal body
Metal barrel
Imitation wood grip with integrated CO2 key
Official markings "RHINO 50DS .357 MAGNUM"
Official Chiappa Rhino logo
Single and double action
Active safety flag (works like the real one: in a single action, the flag is raised! Each time the trigger tail is pressed, the flag is raised)
Arming by the active dog
Picatinny mounting rail 5 slots lower (length 50mm)
Magazine: 6 shells (metal) of 1 shots (rear loading)
Cylinder: rotary
Active cylinder lock pedal (like the real one)
Sights: fixed front sight, adjustable height and drift rear sight.
Fits with Fiber optic sights from Rhino firearm.
Operation: 1 capsule of Co2 12 grams
Autonomy: 100 shots with 1 capsule of Co2 12 grams
In France products of categories A, B, C or D are subject to rules of purchase, port, transport and detention. For more details please consult the link below.
Classification of weapons according to the French Internal Security Code