Ref. A63006
1 stick 2S 7.4V 1300mAh 25C Lipo battery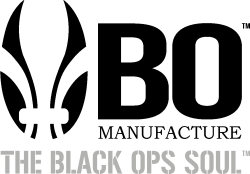 Choice of Mini Tamiya or T-Dean connector
Size : 

12.5 x 21 x 130mm

Discharge : 25C
Burst : 50C
Max charge rate : 5C
Plug : Mini Tamiya or T-Dean
Balance plug : yes, 2S
SKU
Item designation
French Law
French Law
Length (cm)
Width (cm)
Weight (g)
Thickness (cm)
Tension (v)
Battery
MSRP

SKU

A63006

Item designation

1 stick - 1300mAh 25C - Mini TAMYIA

French Law

Vente libre

French Law

Free sale

Length (cm)

13

Width (cm)

2.1

Weight (g)

62

Thickness (cm)

1.25

Tension (v)

7.4

Battery

LiPo

MSRP

SKU

A63006T

Item designation

1 stick - 1300mAh 25C - T-DEAN

French Law

Vente libre

French Law

Free sale

Length (cm)

13

Width (cm)

2.1

Weight (g)

62

Thickness (cm)

1.25

Tension (v)

7.4

Battery

LiPo

MSRP
Technical Product Information
Warning, battery to be recharged with a balancing charger only, do not drop below 3.7V per cell, use of a Lipo buzzer compulsory.
Product guaranteed for 2 years (excluding misuse / storage / charge / discharge)
In France products of categories A, B, C or D are subject to rules of purchase, port, transport and detention. For more details please consult the link below.
Classification of weapons according to the French Internal Security Code